Welcome to Gage Marine
1 Liechty Dr,
Williams Bay WI, 53191
Tel:262-740-2628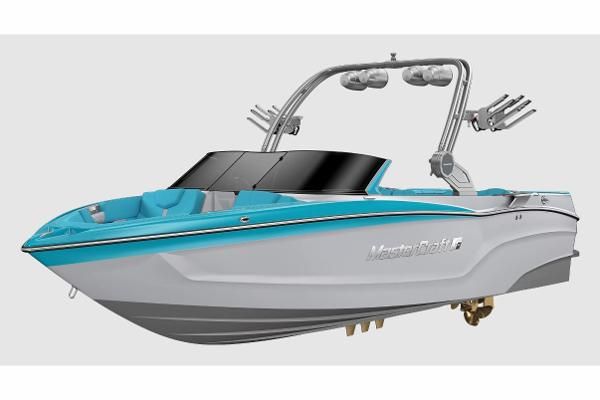 Thanks to a unique hull design paired with MasterCraft's integrated SurfStar system, the XT23 leads the industry in the performance of 23-foot models. Beyond your experience behind the boat, you'll find the XT23 is packed with endless options for customization and unwavering reliability. Built with top-quality materials—from the vinyl and cushioning to the ergonomic seat designs—your comfort needs have never been more gracefully met. And feel even more secure knowing smart telematics paired with the MasterCraft Connect app allows you to check on the health of your boat and more. From bow to stern and beyond, this boat offers endless fun for all riders of all sizes and skill levels.